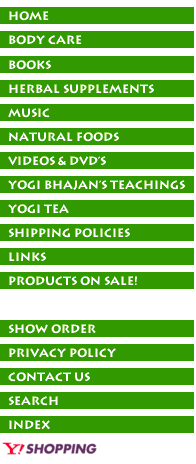 With Echinacea and Catís Claw for Long-term Immune System Support

Strengthening the bodyís immune functions can help the body maintain optimum health. Immune Gold not only boosts the immune system but this special formula also rejuvenates and revitalizes the metabolism.

CAUTION: This product should not be taken during pregnancy. Persons suffering from high blood pressure should consult a physician before taking this product.

Suggested Use: 2 capsules per day with a meal

Ingredients: Astralagus, Catís Claw, Cubeb berry, Echinacea, Garlic, Ginseng, Goldenseal, Jalapeno.



Are you having any trouble finding the
products you're looking for?

Discounts available via phone orders only.
Please call in to ask about available discounts:
Siri Ram Singh: 877-753-5351
Email: sirirams@windstream.net
If you have any questions please
don't hesitate to call or email us!