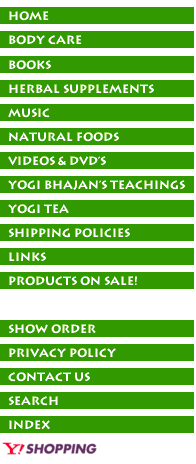 A Weight Loss Drink

This Blend is primarily a weight loss formula that suppresses the appetite and balances the digestive system. This optimal blend of fruit, nuts, seeds and herbs in a powder format strengthens the metabolic action of the digestive and elimination systems, which helps the body to lose excess weight. There are over 25 different herbs used in this Ayurvedic formula. Some like Haritaki, Bibhitaki, and Amlaki have a long history of success in the Auyervedic healing system. Together these three are know as Triphala and their action is to bring youth and vitality to the body by purifying, Detoxing, and balancing the eliminative functions.

Suggested Use: Mix 2 tablespoons with 8 ounces of fruit juice or non-fat milk. Drink Young Life Great Royal Diet for breakfast and again for dinner. Take 500-1000 mg of vitamin C per day. Eat a balanced, nutritious meal for lunch. (22 Servings per Jar) It is recommended that you consult your medical practitioner before beginning any diet or health-balancing program.

Ingredients: Almonds, Walnuts, Apple Powder, Dried Banana, Plum Powder, Chia Seed, Psyllium Husk, Peach Powder, Potato Powder, Bee Pollen, Juniper Berry, Dill Seed, Slippery Elm Bark, Clove Bud, Cardamom Seed, Cinnamon Bark, Nutmeg Nut, Belleric Myrobaian Fruit (Bhibitaki), Emblic Fruit (Amla), Tropical Almond Fruit (Haritaki), Fennel Seed, Basil Leaf, Oregano Leaf, Rosemary Leaf, Tarragon Leaf, Alfalfa Leaf, Chamomile Flower, Chickweed, Chinese Rhubarb Root, Comfrey Leaf, Cumin Seed, Dandelion Root, Parsley Leaf, Peppermint Leaf, Sage Leaf, Thyme Leaf.



Are you having any trouble finding the
products you're looking for?

Discounts available via phone orders only.
Please call in to ask about available discounts:
Siri Ram Singh: 877-753-5351
Email: sirirams@windstream.net
If you have any questions please
don't hesitate to call or email us!