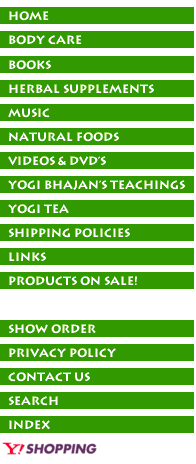 Introducing the Narayan Gel 2oz.

This blend is based on an ancient formula from the Yogic Masters of India. These deeply penetrating pure oils have been used for generations to relive sore muscles, aches and pains.

Ingredients: Bees (Cera Alba) Wax, Candelilla (Euphorbia Cerifera) Wax, Sesame Oil, Essential Oils of Clove, Eucalyptus, Peppermint, White Camphor and Menthol.

Petroleum & Paraben Free



Are you having any trouble finding the
products you're looking for?

Discounts available via phone orders only.
Please call in to ask about available discounts:
Siri Ram Singh: 877-753-5351
Email: sirirams@windstream.net
If you have any questions please
don't hesitate to call or email us!