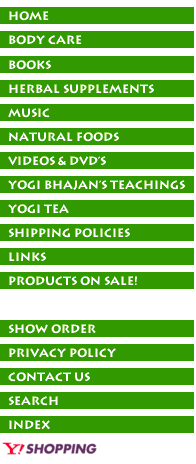 Snatam Kaur



Snatam Kaur's heart-opening new release is a musical celebration of the spirit of peace featuring 3 beautiful new songs as well as transcendent mantras and musical invocations of peace from her previous albums. This CD is part of the Celebrate Peace program, which spreads a hopeful message and cultivates the practice of peace. We believe in the power of peace and we witness peace everyday, all around us. Peace begins with a choice, develops through practice, and spreads by example.

We present Celebrate Peace to spread a hopeful message and to cultivate the practice of peace in daily life, through a national series of workshops and other educational programs, musical celebrations, and internet-based community.

By celebrating peace, we acknowledge that it exists, call attention to it, unite around it, and inspire others to embrace it.


1. We Are Peace
2. People of Love
3. Deep Blue Sea
4. Ong Namo
5. Ek Ong Kar
6. By Thy Grace
7. Aad Guray Nameh
8. Suni-ai Celebration
9. Long Time Sun



Are you having any trouble finding the
products you're looking for?

Discounts available via phone orders only.
Please call in to ask about available discounts:
Siri Ram Singh: 877-753-5351
Email: sirirams@windstream.net
If you have any questions please
don't hesitate to call or email us!